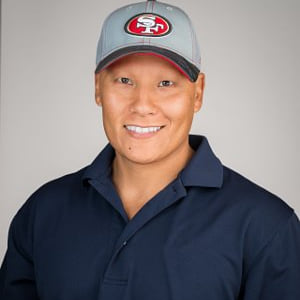 Michael Kawano
Biography
I am a tirelessly self-taught photographer with an unwavering passion for the craft. I have always enjoyed photography, but really got deep into it about six years ago. Since then, I have been lucky enough to have worked with some amazing photographers and equally amazing clients. I have shot everything from landscapes to sports, weddings, events, wildlife, products, and over the past few years have specialized more and more in portraits and models. I have won photo contests, have work hanging at the California Academy of Sciences and at the Alameda Historical Museum, have had a photo selected as the cover of a Random House bestseller, have been published in a special edition of Bake magazine, and most importantly have a long list of clients who have been happy with my work, including renowned pastry chef Laci Sandoval and five-time Grammy winner Victor Wooten. I am a past president and active board member for the Alameda Photographic Society. I also teach photography workshops on a fairly regular basis, giving back and helping others make the most of their love for photography as well. Recently, I taught a series of nine photography workshops for the UC Berkeley Lair of the Bear camp which was a great experience. I'll be once again teaching at the Lair camp this fall and will also be teaching a few classes at Looking Glass Photo in Berkeley in the upcoming months. Photography will definitely be a big part of the rest of my life and I love sharing my art with others.
I am inspired by beauty. If you open your eyes and your mind, there is beauty all around us. I love capturing that beauty with the camera, especially when it helps others to expand their view of the world as a result. I am also inspired by learning and experimenting. I am still constantly reading photography books and watching photography videos. One of the greatest things about photography (and life) is that there is always more to learn.
If you would like to contact me regarding a booking or for private/group instruction, please feel free to reach out to me via the "contact me" page.
You can also see more of my work and follow me on Instagram @MKawanoPhotography or at www.flickr.com/photos/mkawanophotography
Thanks for visiting!
Contact